South Korea has become the largest consumer of Spam outside the United States, according to the local producer.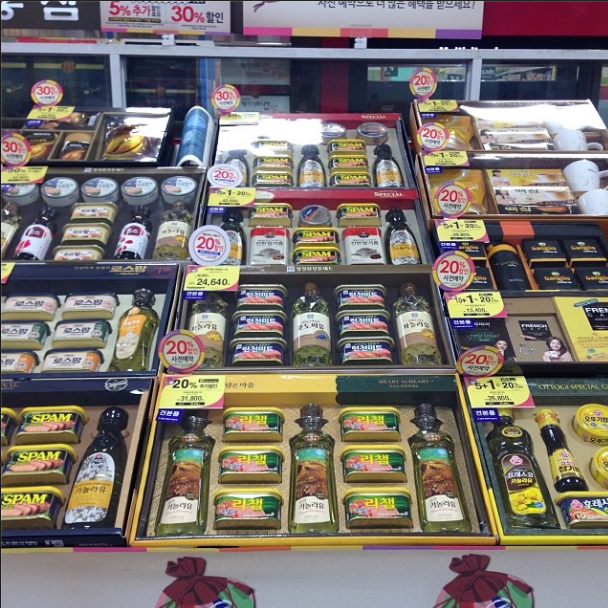 By CHOE SANG-HUN January 26, 2014
SEOUL, South Korea — As the Lunar New Year holiday approaches, Seoul's increasingly well-heeled residents are scouring store shelves for tastefully wrapped boxes of culinary specialties. Among their favorite choices: imported wines, choice cuts of beef, rare herbal teas. And Spam.
Yes, Spam. In the United States, the gelatinous meat product in the familiar blue and yellow cans has held a place as thrifty pantry staple, culinary joke and kitschy fare for hipsters without ever losing its low-rent reputation. But in economically vibrant South Korea, the pink bricks of pork shoulder and ham have taken on a bit of glamour as they have worked their way into people's affections.
"Here, Spam is a classy gift you can give to people you care about during the holiday," said Im So-ra, a saleswoman at the high-end Lotte Department Store in downtown Seoul who proudly displayed stylish boxes with cans of Spam nestled inside. More …
The complete article about Korea and Spam
"In South Korea, Spam Is the Stuff Gifts Are Made Of", by CHOE SANG-HUN January 26, 2014, NY Times.com
http://mobile.nytimes.com/2014/01/27/world/asia/in-south-korea-spam-is-the-stuff-gifts-are-made-of.html?_r=0&referrer